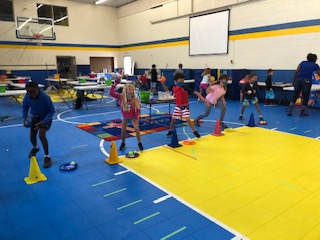 Summer Camp starts June 7 - Registration is Open!
Join us for an incredible summer of adventure, fun, and learning.
Pricing and details are found on the registration website: https://popsicle.app/parents/ReformationLutheranSchool-qidb5So/login
Registration and cancellation policies are outlined here: Summer Camp Policy and Procedures 2021
You MUST register and pay online by **5pm on the Wednesday** prior to the week of camp you want your child(ren) to attend!
Sports Week - better your sporting skills and learn some new games.
Create and Craft - designing, painting, making hew things and much more.
Summer's Got Talent - share the gifts God has given us and discover new talents
Splish Splash - fun in the sun with water challenges and games
Chefs in Training - explore different recipes and make new creations
Music & Dance - learn about new instruments and create new music
Wilderness - learn about survival in the wilderness
Science - we're going to get messy and creative this week
Ninja Warrior - test your warrior skills through obstacle courses and more
Video Games - level up and enjoy some good gaming competition.
LEGO Builders - build cool creations and compete in challenges.


Health Guidelines
Following San Diego County & State of California Health Guidelines, all staff, children, and guardians are required to wear a mask when coming on to campus. Campers will be in consistent groups of no more than 14, and they will not mix with other groups. The same counselor will stay with each group, also not mixing. Until permitted otherwise, all activities will take place toward the back of Reformation's campus utilizing the gym and back area. Each day campus will be thoroughly cleaned and sanitized throughout each day. Each camper's temperature will be taken each morning. Those with a temperature of 100.4 or higher will not be permitted to stay.
We can't wait to see you this summer!
https://popsicle.app/parents/ReformationLutheranSchool-qidb5So/login
Summer Camp 2021 Weekly Themes
Summer Camp Policy and Procedures 2021
Summer Camp Medical Form 2021 - Fill-able